COMPANY
Professionalism and sacrifice, care and respect
The work on the infrastructure construction projects raises a number of issues and complications that require the intervention of experienced and qualified staff.
The equipment and the ability to use technologically advanced tools are necessary to complete every mission in full respect for the environment and for the safety of the workers. The logical consequence of these premises has become reality:
VILONA UXO has a proven experience in detection and removal of UneXploded Ordnances (UXOs), War Devices, Explosive Substances and other Remnants of War. The company is proposed as precious and valuable partner to the Public Sector and Private Enterprises in those tasks, such as clearance from mines, explosive substances and environmental reclamation, that require professional skills, dynamism and ability to bring together and harmonize all activities, acting in an integrated manner in order to optimize costs and time. Ordnances clearance interventions are performed by highly qualified personnel and with the assistance of the best and most modern devices and technologies.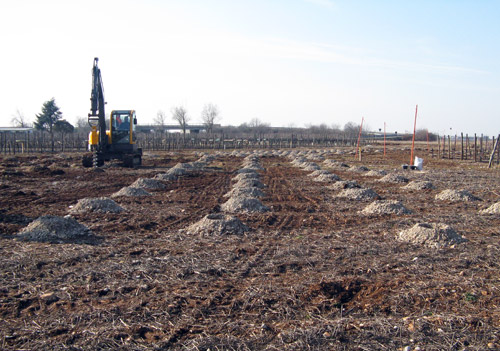 INNOVATION AND TECHNOLOGY
A future increasing simpler respecting the environmental integrity.
The innovation and modern technology ensure our company with a complete and direct knowledge of issues relating to surveying aimed at finding unexploded ordnances, war devices, casings or solid shots and explosives substances, the demilitarization of ordnances and military artifacts of every kind and type, environmental reclamation and contaminated sites recovery.